JibFlex is a part of the education of rescue personnel
The assembly and handling of JibFlex is a part of all GWO (Global Wind Organisation) courses at Rescue Center Denmark. 
JibFlex is truly a flexible solution, as it reaches every point within its radius. Therefore, at the Rescue Center, JibFlex is located where space is confined between the training setup, and both vertical and horizontal displacement of payloads is possible. 
Rescue Center Denmark has for years serviced the branches largest wind turbine producers with safety and technical training. Thanks for your great interest in our JibFlex.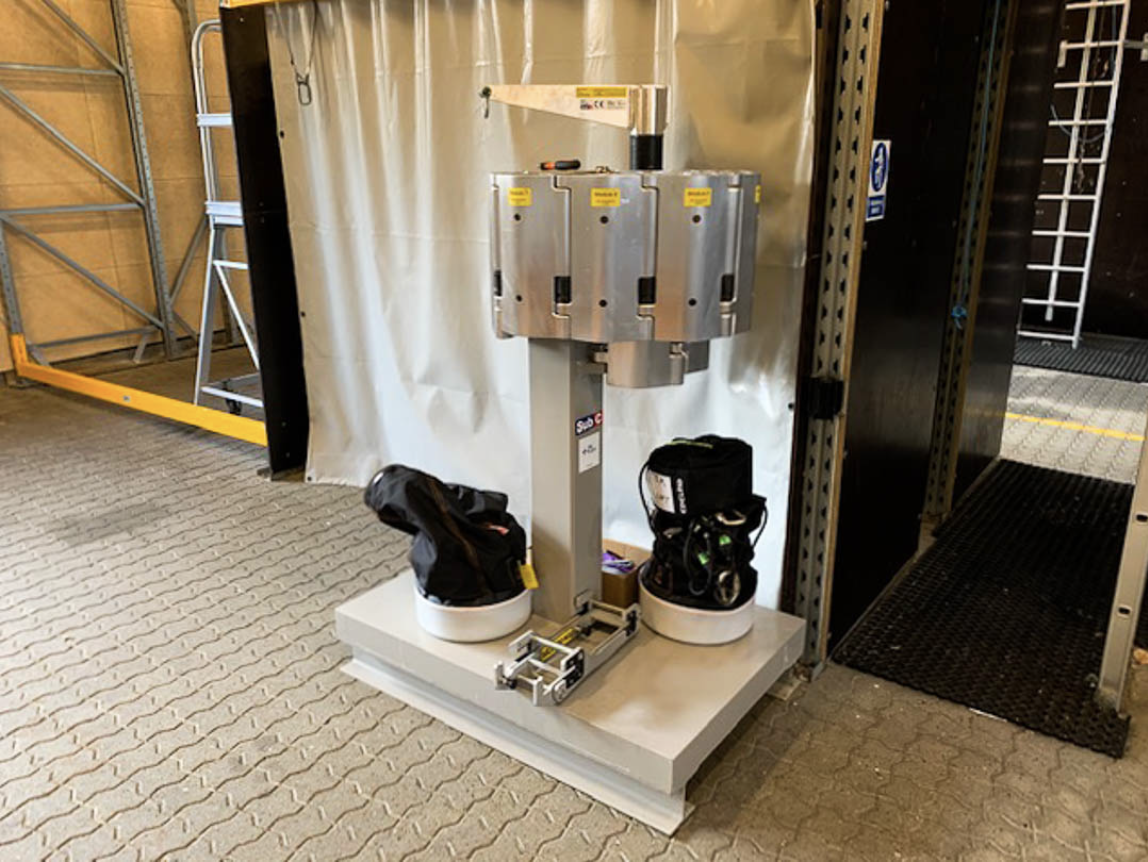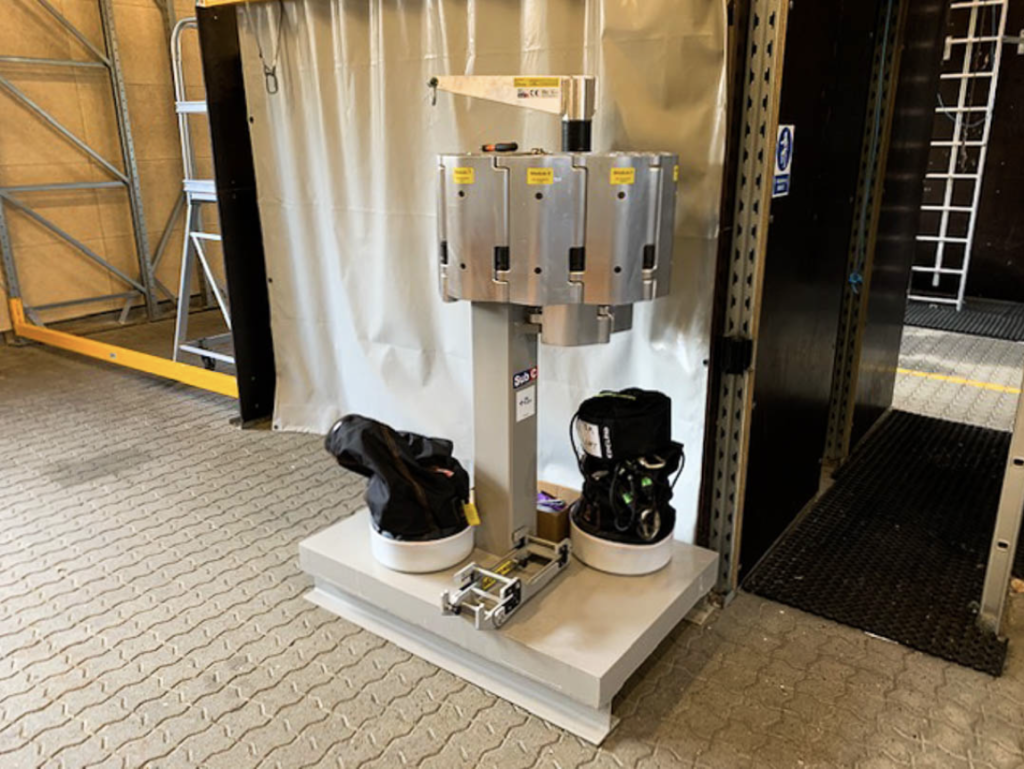 The JibFlex is ideal for complicated lifting operations.
It moves around corners and obstacles, where no ordinary jib arm can work, thus reducing the need for manual handling.
Here is why we call it JibFlex:
It moves loads around corners
It operates freely in any direction
It can be wrapped around itself when not in use